Richard A.P. Stork, known always as Fr Dick, was a keen sportsman who served God first through engineering and then through a generous dedication to his priestly ministry within Opus Dei.
He was the son of a Scottish father and a Spanish mother who first met in London but later married in Madrid, which is where Dick was born. He was the youngest of three siblings.
In the summer of 1936 when the Spanish Civil War started, the Storks as British subjects were evacuated to London. There Richard made his First Holy Communion when he was 7, prepared by Sisters of Charity. The school he went to, now closed, was located in Compayne Gardens, NW6, close to where they lived, on the south side of the railway from Finchley Road, and not far from the Tube station of that name.
After the Civil War ended the family moved back to Spain. Dick's father died in 1943, while he was at secondary school in Madrid. It was soon after starting university in Madrid that he met Opus Dei, at the La Moncloa hall of residence for university students. It was located at the end of the street where he lived with his mother and two sisters.
"My first encounter with the Founder of Opus Dei had been his book Camino (later translated into English as The Way)," Dick related. "It caused a deep impression on me. I was convinced that God, through Our Lady of the Angels, had called me to Opus Dei."
After attending a few 'circles' (classes of Christian formation), and doing a retreat at the Moncloa hall of residence, he saw clearly that God was asking him to join Opus Dei as a celibate Numerary member and asked for admission on 22 April 1950. He was the second British vocation, for Michael Richards had joined Opus Dei in London a month earlier.
Dick then returned to England in 1951 to study Engineering at London University, graduating with a Masters in Civil Engineering in 1957. He went to live at 34 Rutland Court, SW7, where the first members of Opus Dei had rented a flat from 1947.
In 1952 a house at 18 Netherhall Gardens, NW3, had been purchased. Here Netherhall House, a hall of residence for students, was established, and Dick went to live there. He helped the hall to grow and by 1953 it was able to admit 80 students from numerous countries. It is now one of Opus Dei's principal corporate apostolates in the British Isles. He was appointed Director in October 1956.
It was on 5 August 1958 that Dick was able to welcome to Netherhall House St Josemaría Escrivá, the Founder of Opus Dei, who had arrived in Britain for the first time only the previous day. St Josemaría spent that summer and the following four summers (1958-1962) in Britain, and Dick was often with him. Plans were, by the end of that period, being actively prepared for Netherhall House and for Lakefield, a hospitality college, to be housed in purpose-built structures.
Dick was always a keen and highly talented sportsman and much enjoyed soccer in his early youth, squash later on, and a certain amount of energetic walking in relative old age. He was so good a tennis player that fellow Netherhall residents would watch his games. Sport was always a way for him to spend time with colleagues and friends (including priests). After ordination he took naturally to the Founder's exhortation that priests of Opus Dei ought to have a 'sporting spirit'.

In November 1961 Dick was appointed to Opus Dei's Regional Council for Britain. In the summer of 1964 he was involved in negotiations for the purchase of Wickenden Manor in West Sussex, for use as a conference and retreat centre, and of Kelston Club in Wandsworth, London, which became a centre for work with schoolboys.
In September of that same year Dick himself went to Rome to complete the ecclesiastical studies he had already been undertaking for years. He was ordained on 8 August 1965, and in the following month, as he loved to recount later, the Founder saw him – already a priest – using an unusual circular slide rule to make some calculations while helping out in the architectural office of the Central House. He told the Founder it had been the instrument he had used in his university studies. St. Josemaría was delighted as he himself had proposed that priests of Opus Dei might very properly continue to use skills that went with their secular professional qualifications when called on to do so.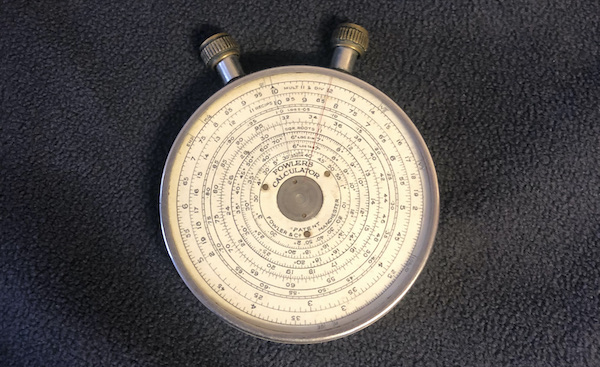 He was awarded a Doctorate in Theology by the Lateran University in 1966 for his thesis on "John Henry Newman and the Laity", which considered Newman's contribution to Vatican II. In his preaching, he often used the original writings of St Thomas More, St John Henry Newman, and the English mystics, such as The Cloud of Unknowing. He wrote the entries of St Thomas Becket and St Thomas More in the Rialp Encyclopaedia, 1975, and after the visit of St John Paul II to Britain he wrote on "John Paul II on Fisher and More and the Price of Christian Unity".
Fr Dick was appointed Opus Dei's Counsellor for Great Britain in June 1966. On 1 November of that year he was part of the welcoming party when H.M. Queen Elizabeth the Queen Mother, Chancellor of the University of London, formally opened the new Netherhall buildings. He served in this role for 10 years when he was replaced by Fr Philip Sherrington and even after this continued to serve in the council for a further 20 years. Indeed, he acted briefly again as Counsellor (Regional Vicar) for a short period in the mid-1990s after the tragic death of Fr. Sherrington in an accident.
While Regional Vicar, he was made a Monsignor in 1998 and found the whole experience, and the accompanying red buttons, highly embarrassing.
When he stopped working in the Regional Commission, he stayed in London, where he continued his pastoral work in the south of England. Those who worked alongside him noted his constant availability for pastoral work and for giving classes of formation whenever asked to do so. He had a profound enthusiasm for all things relating to Opus Dei and St Josemaría and would happily share his recollections of the founder.
As age crept up on him, Fr Dick was able to do less work. He lived in Rutland, the centre beside Netherhall House, named after the first flat in which he had lived in when he came to Great Britain in 1951. It was ever a great joy to him to meet and take an interest in the young students living in the hall of residence with which he had been involved directly or indirectly for so many decades.
By September 2019 he was no longer able to say Mass, but for almost another year could attend it. What was very striking for all who knew him at this time was his sweet temperament and cheerfulness under the disabilities and humiliations of old age and illness. In August 2020 he spent some time in hospital but he never really recuperated his health. Once back at home, he was looked after by those who lived in the centre, with help from professional carers, and the dedicated work of the domestic staff of Netherhall House.
He was anointed by one of his brother-priests shortly before the end. In the last few days he was only semi-conscious much of the time. He passed away, faithful as ever and to the very end, in the morning of 25 January 2021, accompanied by a member of Opus Dei and by a small team of carers who came in habitually at that hour to look after him.
Within hours of Fr Dick's death, Mgr Morrish, Regional Vicar in Britain, received a Letter of Condolence from the Prelate of Opus Dei, Mgr Fernando Ocariz. "God will grant copious fruit for the many years of his self-giving", wrote the Prelate. "The attractiveness of his life can at the same time help us to intensify our desires for holiness, and to offer many others a pathway to follow Christ which gives meaning to the whole of their lives."