LATEST
► What is a Plenary Indulgence? #Covid-19
► "He Accompanied Over a Thousand People at their Death": An article published in El Mundo about Fermin, a supernumerary of the Prelature who spent over 20 years working in paliative care as a volunteer and who died last week due to coronavirus.
► A Road to Freedom Across the Pyrenees: 23-minute documentary by award-winning filmmaker Arturo Mendiz about Saint Josemaría's crossing the Pyrenees with other fugitives, during the Spanish Civil War in 1937.
► FULL TEXT of Pope Francis' "Urbi et Orbi" Meditation
► Snow-covered Volcanos: Did you know Saint Josemaria spent months in forced confinement during the Spanish Civil War?

► Confession: a God Who Runs to Meet Us
---
FOLLOW THE POPE
► This link is updated every week with the Pope's general audience on Wednesdays.
► At this link, you can always access the following (all times Rome time): the live-stream of the Pope's morning Mass at Casa Santa Marta (every morning at 7 AM); the Pope's general audience (every Wednesday at 9.30 AM); and the Angelus (every Sunday at 12 noon).
► Latest updates about the Pope.
---
MESSAGES FROM THE PRELATE
► A message of encouragement from Mons. Fernando Ocáriz.
► In this message, the Prelate invites us to have recourse to the intercession of Saint Joseph on the occasion of his feastday.
HOLY MASS

► Here are some links to online Masses which may be useful while there are no public Masses in churches.

► 6 tips for living the Mass better under the present circumstances.
► A reflection on the spiritual communion that Saint Josemaría often prayed.

UNDER EXTRAORDINARY CIRCUMSTANCES
► Many are having difficulty accessing the sacraments. Here is an article to help you work through this situation: Confession: a God Who Runs to Meet Us.
► Note from the Apostolic Penitentiary on Confession about the gravity of the present circumstances.
► Decree of the Apostolic Penitentiary on the possibility of special indulgences to the faithful in the current pandemic.
---
ACCOMPANY THE SICK
► This Novena for the Sick is a way to pray with Saint Josemaría for all those who are suffering illness.
► Ideas from Pope Francis about caring for the sick in our families.
INSPIRATION FOR MAKING GOOD USE OF TIME
► 10 Tips for Facing Quarantine
► St. Josemaria: Tips For Getting Along: Maintaining family peace is not always easy if you have to spend 24-hours under the same roof. Here's some food for thought from the "saint of ordinary life".
► Ideas for supporting one another and maintaining friendships at a distance.
► Five Remedies Against Sadness. We have all been sad at one point. Is there a trick for overcoming sorrow and recovering our smile?

► Podcast for young people: Listen to fellow peers who are finding ways to take advantage of this period in the best possible way. Tune in now to Corona: Use it, Don't Lose it.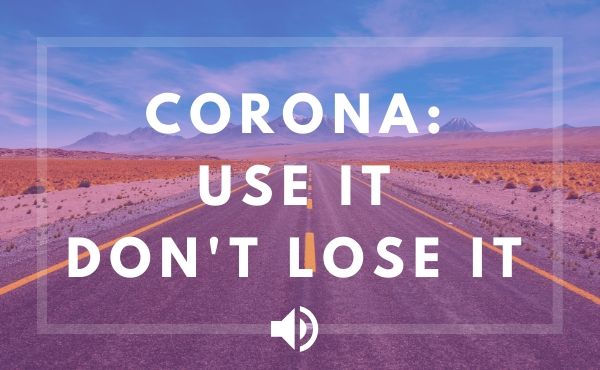 ---
AUDIO MEDITATIONS
► A selection of meditations by different priests of Opus Dei to "inflame" your prayer, wherever you are.
Most recent:
Other meditations:

Looking for shorter options?
► 10 Minutes with Jesus: Daily podcast reflections to inspire your prayer.
GOSPEL COMMENTARIES
► Here you can read a commentary on Sunday's Gospel.