Ms. Marlin recounts in her book "To Africa with a Dream " that she could guess what was coming – would she be requested to go to Kenya or to Japan? "The Father wants to know if you would like to go to Kenya" the director queried. Olga was flabbergasted. She realized that something very big was going to happen, and its magnitude was earth-shattering to her. But if the Father asked her, it was because he thought she could do it… so she surely would. Pilarín, the director, added "You don't have to answer right away. The Father wants you to think about it slowly and then write and give him your answer perfectly freely." Shaking off any misgivings, Olga said firmly that she would want to go and that she would write to the Father (St. Josemaria) that very night.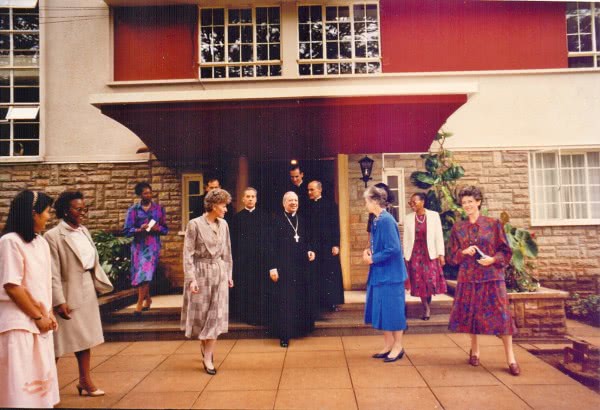 Olga would be joined by seven other ladies at the very beginning of this great adventure: Margaret Curran, Tere Temes, Mary Mahoney, Marlene Sousa, Rosario Insausti, Encarnación Riera and Elisa Serrano. Others would join them later. "The plan was to start with a finishing school in Nairobi where they could teach languages, literature, home economics, crafts and general knowledge to girls of all races, preparing them for their future roles in society." Some of the eight ladies travelled to Nairobi by air passing through Khartoum and landing in Embakasi Airport on a bright morning of sunshine on Monday 13 th July 1960 while the rest travelled by ship. Thus begun the challenging but cheerful adventure that would culminate in Kianda Secretarial College opening its doors to women from all racial and religious backgrounds on 13 th January 1961 first on their house on Invergara Road (in today's Valley Arcade neighbourhood) and then later that year, in September, on the definitive location on Sclater's Road (now Waiyaki Way).
In their efforts to find a definitive location for the college, the ladies were shown a property for sale on Valley Road, very near the Nairobi City Centre. It was so well located that for a while they pictured themselves there, and when it came to deciding on a name for the school, they looked up "valley" in the Kikuyu dictionary and found the word "kianda". As it turned out the property on Valley Road was far beyond their means, but they liked the name and kept it especially because it had the connotation of "a valley where everything you plant grows strongly and well".

In 1973 an alumna of Kianda by the name of Naomi Waiyaki mentioned that she would so much like her daughter who was then in primary school, "to benefit from the personal attention given at Kianda, as I did. Couldn't you start a secondary school?" Other alumnae said the same. The ladies of Opus Dei mentioned it to St. Josemaria and he encouraged the idea.
In 1977 the first forty high-school students came. By 1987 it became necessary to have a primary section from which they could recruit students for the high school. The first batch of six-year-olds arrived on the scene in 1989 and started a permanent livening of the whole place with their skipping and chirping and great zest for life.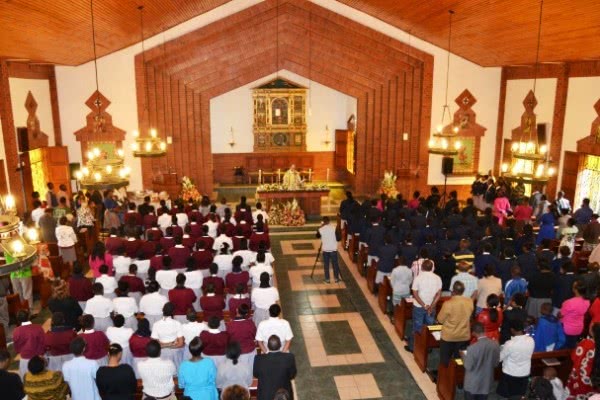 40 years later, as a small part of the celebrations of that day in 1977 when the first high school students walked through the doors of Kianda, some current students interviewed a few of the alumnae and produced thisshort video. Other celebrations can be found in this short article on their school website.