Monsignor Ocáriz encourages us to celebrate the solemnities and feasts in June with deep joy and gratitude to God for his immense love.
My dear children: may Jesus watch over my daughters and sons for me!
During this month of June, we celebrate solemnities and feasts central to our faith: from the Ascension of the Lord, on the 2nd, to Saints Peter and Paul on the upcoming 29th. All of them, each with its own special tones, give us an opportunity to grow in our thanksgiving to God for his immense ...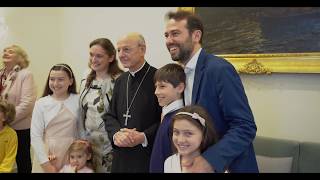 Video: Pastoral Trip of Monsignor Ocáriz to Naples
The Prelate went to Naples on Saturday June 1st, and spent the day with faithful of Opus Dei and their friends.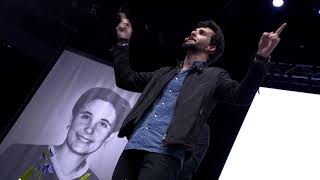 Video: The BeGol Fest
Video of the encounter with the Prelate of Opus Dei on the occasion of the beatification of Guadalupe Ortiz de Landázuri, on 18 May 2019 in Madrid.
Video: The Prelate in Saragossa
Monsignor Fernando Ocáriz spent March 29 - 31 making a brief pastoral visit to Saragossa, Spain. With a translation of the homily he gave in the church of San Carlos, where Saint Josemaria was ordained in 1925.
Mons. Javier Echevarría
Bishop Echevarria served as head of Opus Dei from 1994-2016. He worked closely with St. Josemaria Escriva as his secretary from 1953 until the founder's death in 1975.
Blessed Alvaro del Portillo
In 1975, Alvaro del Portillo succeeded St. Josemaría Escrivá as head of Opus Dei, carrying on his work with fidelity and dedication.
About the Role of Prelate
Opus Dei is governed by a Prelate, in accord with canon law and its own statutes. (Click on title above for fuller explanation.)