I was born in Moscow at the beginning of World War II. My father was an artist and my mother a teacher of music and geography. I wrote my first verses before starting school, shortly after learning to read. The first things I recall reading were the placards in the street and a newspaper used as a tablecloth in kindergarten.
At age fifteen, I was an avid reader of the Russian classics and began to consider the meaning of life and the world. I came upon the teachings of the Gospel rather late, when I was 27, eight years before I was baptized.
At that time I was deeply interested in astronomy and marveled at the beauty and greatness of the universe. It was then that I wrote my book about Tsiolkovsky. His work on the philosophy of nature left in me an important conviction: that the universe is a unified and living organism.
Although I am a man of letters (I have a degree in literature and was accepted into the Writers Union in 1979), few of my writings have been published in the daily press. My first books were published in 1980 and the great majority after Perestroika. During the Soviet period I earned my living by manual work—geology excursions and a fishermen's cooperative—and by translating works of poetry.
 BaptismAt the beginning of the seventies I read the works of Fr. Alexander Men. Soon after meeting him I was baptized, receiving the sacrament from his hands. Fr. Men had a great influence on my growth as a poet. His parish was quite large, but his spiritual presence made us feel like part of a single family.
During those years the Soviet system controlled the Church and suppressed any outward manifestation of piety. I heard Fr. Alexander speak many times from the pulpit as he sowed the word of God for thirty year. During the last three years of his life, in the middle of the world, he spoke about God in many lecture halls and conference rooms.
He encouraged people to seek God so convincingly and so ardently that some cold and envious persons—enemies of Christ—finally assassinated him.
"Only one person like him exists each century," Fr. Alexander would say when speaking about Vladimir Soloviev, to whom he dedicated the numerous volumes of his "History of Pre-Christian Religions." These words can also be applied to Fr. Alexander himself. He was a person of immense culture: an historian, a theologian, a religious writer, an outstanding preacher, the shepherd of a multitude of misguided intellectuals, giving witness to Christ with the gift of love.
  Josemaría EscriváDuring an informal conversation with his parishioners in the spring of 1980, Fr. Alexander spoke to us about Josemaría Escrivá, who at that time was completely unknown to us. We would sometimes tape Fr. Alexander's talks and by chance we taped one in which he said the following:
"For some years there has existed in the West a movement called Opus Dei, the Work of God. It was founded by a Portuguese, Josemaría Escrivá. This movement is spreading widely throughout the whole world. Escrivá wrote a little book called The Way which is a compilation of short sayings. I hope that some day we will translate it so that you can read it.
"Escrivá said that being a Christian means not living like a bourgeois, like a pagan, dedicating only a few hours on Sunday for spiritual growth. Being a Christian means to be so always, every day, in the most ordinary situations and happenings."
As you can see, his information about the founder of Opus Dei was sketchy and imprecise. Josemaría Escrivá was not Portuguese but Spanish, and Opus Dei is not a movement but an institution of the Church. Those were the years of the Iron Curtain, when religious literature could enter Russia only with great difficulty, and taking great risks.
 The Way
Not long after a typewritten copy of The Way turned up in our parish.Back then religious works could circulate only by means of samizdat, typewritten copies. The paper was very thin and the words hard to read, since it was the fourth carbon copy. The first copy, being the best copy, cost much more than the fourth. And the price of the typewritten original was prohibitive. It was a translation into modern Russian, but curiously enough the Scripture citations were in ecclesiastical Old Slavic.
The contrast struck me. On the one hand was the book's clear and resolute spirit, addressed to us, people of today's world, and on the other was the archaic language, Old Slavic, which broke up the rhythm and made it hard to read. It was probably a cunning attempt by the persons who typed the text to mislead those who were spying on everything we did in the parish.
Father Alexander had been accused of harboring Catholic sympathies, and among other things some persons viewed him as a "secret Catholic." Therefore I suspect that The Way would not have passed unnoticed by the KGB. The phrases in ecclesiastical Slavic might have helped tranquilize the guardians of the purity of the Orthodox faith, which during those years the state machinery was zealously defending. But this is only supposition on my part, although tricks of that type were frequent in the world of the samizdat.
When he was allowed to speak in public, however, Fr. Alexander made frequent references to Opus Dei and its founder. I bought a copy of the typed version of The Way and began to read it, putting a white sheet under each page since the paper was so thin one could see right through it. My Christian friends in Riga made some copies of this copy.
 Escrivá's teachingsThe teachings of Escrivá are very rich. They are in the form of aphorisms, like works of poetry, and they bear many similarities to didactic poetry. In certain periods of history this is the most useful genre of writing. In today's world we easily go astray and find ourselves in a state of spiritual prostration, unable to distinguish good from evil, the noble from the perverse, the beautiful from the ugly. So misguided have we become that we resemble those Ninivites of whom it was said two and a half thousand years ago that they could not "distinguish their right hand from their left" (Jonas 4:ll).
For the past twenty years or so, the spiritual teachings of Escrivá have been my bedside reading. I came to know his points by heart, like a prayer one learns, the way one recalls passages from Sacred Scripture. But now and then I felt impelled to give them my own form and to put them into verse.
This type of verse is common in the history of literature, especially in spiritual literature. Its legitimacy is seen in the Psalter. Well-known poets, from Lomonossov to Bunin, have translated the Psalms into Russian in verse form.
In my opinion, The Way is much more than a text. It is a guide for action, which helps one to incarnate the newness of the Gospel in one's ordinary life—a Good News that has been given to people of all times. This daring moral imperative, expressed with singular courage, is not very common in our literature. Is not this the virile principal without which the Slavic soul withers, caught up in debates about worries of all types?
The penetrating style of The Way seems, at least to me, to be calling for the power of verse. As Pushkin said: "I will adorn it with the soaring wings of rhyme." The incisiveness of these spiritual points needs a melodic accompaniment, even the exuberant forms proper to our liturgy and religious art. Our aesthetic sense could help soften the Western mold of The Way, making it more ours. 
 The messageFrom the times of Trediakov to the present, Russian poetry has been faithful to its syllabic complexity, enriched by rhyme and rhythm. The Russian language is still quite young and tends towards an expressive vividness; the phonetic element of poetic discourse has as much power as its content. The content, moreover, is revealed through the phonetic dimension or at least is complemented by it.
From this point of view, The Way has such a rich content! It transmits a message that is so intimate and personal! This is me, I think, each time I read it. And I feel myself impelled by the need to "incarnate" it in my own language.
I am sure that Escrivá would not be bothered by any of this. And as for the intellectual authorities—let the philologists say what they want! I can understand why the composer Yuri Pasternak wanted to add music to some of the points of The Way that I have put into verse form.
 Doubts
The artist, more than anyone else, harbors doubts about the usefulness of his creative work. He often feels alone and fears that no one is listening to him. Pushkin saw the poet as a faithful echo of life's happenings, who receives no response in turn. This interior isolation is quite real, and only the realization that he is in God's presence can save the poet from giving up and from the "black hole" towards which he tends.
Christ himself, at certain points during his earthly life, found himself completely alone. The Son of God suffered abandonment, which humanly speaking is very bitter. A Christian poet must never forget this example, nor the Savior's words: In the world you will have tribulation; but be of good cheer, I have overcome the world.  For doubting is something intrinsic to the artist. But if the artist is a Christian, then, as Escrivá says, he will always find God in his work.
Personally I feel God's presence in a special way every time my work of poetic composition fills me with joy and draws me out of myself. These moments are always moments of happiness and of prayer. As Nona Slepokova wrote, "poets pray in verse," and those who pray end up overcoming their loneliness.
 Public recognition
With the appearance of a free press in our country, the sale of books of poetry declined, but it would be foolish to think that the need for poetry disappeared. A Christian lives and believes facing God, and in Him nothing is lost. In any case, God asks the artist to create beauty, and encourages him to work in any circumstance, independent of the times and the political events in his country.
Certainly public recognition can help a talented person to grow as an artist, but...from whom does he receive this recognition? Often gifted people who are prematurely recognized by everyone end up badly as a result of the glory and honors bestowed on them.
It is good to recall that, when it is God who gives the talent, it is always recognized by a higher court. But it is a separate question whether the person believes in this higher court and what relationship he maintains with it.
If an artist keeps up this relationship with God, he will not be saddened by any social isolation, since he realizes that he has to make his talent bear fruit, putting into practice this advice: "Do what you ought, and put yourself into what you are doing" (The Way, no. 815).
 The person addressed
A poet doesn't write in a vacuum. His work is always addressed to someone. All creative work is a dialogue. In every work of poetic creation there is an interlocutor, a partner in the conversation, just as in the case of prayer. Some people might think that the poet's natural interlocutors are the readers of poetry, but it is not only them. The poet's conversational partner is God. He is the most receptive person addressed, the one who knows the most about any question.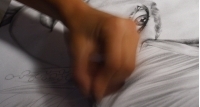 Only by being attentive to God's criteria can the poet evaluate his own work rightly: "You are your own supreme tribunal, and you know the worth of your work better than anyone else," Pushkin said. But only if the poet is in touch with the Highest Tribunal will he be correct in his self-appraisal.
In my professional environment there is often the danger of under or over self-evaluation. The glitter of passing values, when eternal values don't shine with sufficient strength, prevents a person from knowing himself well. 
 Russia"Russia is baptized, but not catechized," said Anna Akhmatova, repeating the words of the famous Russian writer Nikolai Leskov.
Leskov, in the middle of the 19th century, said that the Gospel had not yet been preached in Russia. What would he have said of the twentieth century, the century dominated by the power of atheism!
The encounter with Christ frees man from his intoxication and enables him to discover his apostolic vocation together with the "madness" of sanctity. And if that person is a poet, he will understand his own responsibility, which sometimes demands a prophetic voice.
Creativity is a quality that belongs to human beings, not to animals. If Christ said to us: Be perfect as my heavenly Father is perfect, it is because the creative ability that God has granted us should tend toward perfection.
Filiation
It is logical that the one who creates should have a "religious" attitude toward his work. This desire for perfection, strengthened by a moral ideal, is a sign of quality work, and at the same time a feature of his divine filiation.
This does not mean that the artist should make a personal declaration of his spiritual filiation. It is his work that should make clear, in some way, this sense of filiation, because it is the work of a son or daughter of God: "What use is it telling me," said Josemaría Escrivá, "that so and so is a good son of mine—a good Christian—but a bad shoemaker?"
Along the same line of reasoning: Of what use is it to me that a fellow poet wears a cross on his chest, if he is a mediocre poet who doesn't have command of the language?
I don't think I am mistaken in thinking that a third of the Muscovite intellectuals who frequented Fr. Alexander Men's parish considered themselves good writers, and the more daring, even good poets. Fr. Alexander's office was filled with manuscripts they sent him. And although he was aware of the lack of artistic quality of most of these, he did not throw them out or judge them. He knew that when someone took his Christian faith seriously, God would find a place for him. God called some to sing in the choir, others to care for the sick or to teach children. And others, finally, he called to write literature. But for all these calls one needs talent, creative ability.
 Vocation
God grants talents to everyone, but of different kinds and in different measures. He does not give the same talents to everyone. Fr. Alexander liked to say that this diversity is a guarantee of solidarity, because if we all possessed the same abilities we would not need each other. This outlook enables us to transcend any remnants of "class consciousness."
Only with God's grace can each one find his or her profession. We have to ask God to reveal our vocation to us and to reveal himself to us in it. 
 Being a poet
One can write verse quite well and be just that: a versifier. "Being a poet" is something more, much more. To be a poet means to have a singular and personal perception of the world. A versifier limits himself to repeating perceptions already known. A simple writer of verse can be a good Christian, but he should not aspire to anything higher in the literary world, since he is not a true author.
What should one do in these cases? I often meet persons who ask themselves this question. I try to lead them to the limit of their ability, helping them to discover their own truth: their hunger for talent, their hidden ambition and self-love. And I remind them of this advice: "Don't be afraid of the truth, even though the truth may mean your death" (The Way, no. 34)—the death of fictitious virtues and an unhealthy vanity.
 The trudogoliki
One can love one's profession without knowing Christ. And one can dedicate oneself body and soul to work in a demonic form, like the trudogoliki (workaholics), those victims of activism who are so common in our society.
Why does this happen? I think it is because these people love "culture for culture's sake," seeking in it a selfish aesthetic pleasure, which Marina Tsvetaeva calls "intellectual sensuality." Culture is clearly something necessary, but for us, as Escrivá says, it should be "a means, and not an end."
Some people might find this surprising, particularly those who worship art, following Pushkin's famous definition: "The purpose of poetry is poetry itself." They forget that Pushkin said this during his "romantic period," when he wrote The Gypsy.
 At the end of his life Pushkin came to a different view of poetry and of his mission as a creator: "People will love me for awakening in them noble feelings with my lyre," he said, "for glorifying freedom in a cruel century and for seeking compassion for the down-trodden."
 Creation as service
Creation is a service, a sign of the image and likeness of the Creator, as Alexander Men said. And the artist is a teacher, a creator. But the Christian artist is, at the same time, both teacher and student.
The great German artist Albrecht Dürrer painted a scene of the Passion. One can learn a lot from this picture of the crucifixion. In it one sees that the men carrying out this job are good professionals. They work in an organized way; they discuss the matter among themselves and are into the details. Dürrer pictures them as working with precision and responsibility. They are so taken up with their work that they don't notice what it is that they are doing.
For this type of irreproachable professional, the sense of the divine presence would be something strange. Of what value is the work of the one who is piercing Christ's feet with a nail? And of what value is the work of the other man, who has his back turned to the crucified Christ. Both of them may be great craftsmen; but "they know not what they are doing."
 Everyday work
Returning to the conversation with Fr. Alexander that we taped many years ago, in which he referred to Josemaría Escrivá, I recall that he spoke to us about the unity of one's conscience and conduct. A dichotomy here leads to a spiritual split personality, because what one has to make holy is precisely the ordinary, the things of every day, not just the extraordinary.
It is my daily work that I have to sanctify—my everyday task that I love, and that demands careful attention to detail. It is at my writing desk, more than any other place, where I should experience God's help. Thus one understands why God sought out his future apostles in their workplace. He sought men who loved their work, and he called them through the work they loved.
A poet should be a man in love with his work, a work he loves not out of any desire for glory or riches, but out of love for the supreme Truth, which he strives to give voice to. 
 Co-worker…or rival
Therefore the poet is a teacher, the creator of a new universe. In this effort he can be a co-worker with God, or he can become God's "rival." One becomes a rival of God when one tries to substitute one's own truth (with a small "t") for the supreme Truth. Then the powers of evil gain dominion over the person, and trapped in his own ego, he celebrates his own liturgy, and blasphemes. And it becomes impossible to listen to and follow God's call.
Christ did not call his apostles away from their work to lead them to some kind of "golden dreamland." On the contrary, he put them into close contact with the problems of daily life. We should never forget that Christ's "school" was his work as a craftsman. Christ also had a job, a manual job that he carried out with perfection. 
 The exact word
We first come to know the world through the sense of touch. It is in touch that our deepest cognitive instincts lie hidden.
Christ permitted the unbelieving Thomas to touch him with his hands. The sphere of the Spirit and the material sphere unite mysteriously and our lack of faith seeks proofs of that union.
I have my own proofs. They are connected with my artistic activity. When I seek the exact word, I not only put my memory to work but also my hands, which begin to mold with the mud of the earth something ineffable, imperceptible, which cannot be attained without effort. I experience the same reality when I listen to the homilies in my parish by Fr. Georgy, an outstanding preacher. His fingers, as sensitive as those of a musician, participate in the plasticity of the communicative act.
The word has both a spiritual and material content. Man is a psycho-physical being. Therefore the concept of "Christian materialism" formulated by Josemaría Escrivá, so important in the spirituality of Opus Dei, confirmed my intuition and the value of my own art, the poetic creation to which I dedicate myself. Escrivá protects me from the excessive spiritualism so common in some church circles: "We can, therefore, rightfully speak," he tells us in Conversations, "of a 'Christian materialism,' which is boldly opposed to that materialism which is blind to the spirit" (no. 115).
He continues: "There you have your daily encounter with Christ. It is in the midst of the most material things of the earth." The truth is that God loves the visible and material world, and he says so clearly (Gen 1). Christians believe in the Incarnate Word, and in the resurrection of the body.
 The whisper of a gentle breeze
In poetry I like realities that can be sensed: shapes, aromas, colors, sounds. In and through these things the harmony of the visible and invisible is made material. The action of the Spirit is perceptible to our senses, above all in art. Thus the Biblical writer compares the Holy Spirit to the whisper of a gentle breeze (I Kings 19:11-12).
My work owes a lot to the poet Arseny Aleksandrovich Tarkovsky. In an article on his poetry I wrote: "The weighty construction of his verse glides like a butterfly, like 'darkness with wings of light.' In the poetry of Tarkovsky one finds two opposed actions: the heaviness of the ground and the lightness of air. The material world, suffused with an unknown energy, soars on high, overcoming its mass and weight."
At times in our ordinary life we seem to have wings on our back, as in the paintings of Chagal. His lovers soar through the air of daily life. As Escrivá reminds us, we have to find the supernatural in daily realities. Father Alexander once made an offhand remark: "The truth is that we might never have existed." That is, the daily miracle of creation might never have taken place, a truth we often forget.
 Alexander Zorin