Saint Josemaria was born on January 9, 1902. Here are four videos about his life and teachings.
For Saint Josemaria's birthday on January 9, we offer some excerpts from an article published by "Real Clear Religion" entitled "The Tweetable Saint."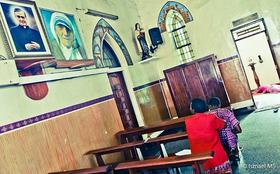 A new video of Saint Josemaria offers 44 brief clips from his oral preaching between 1972 and 1975 in Europe and Latin America. It can be downloaded or purchased from Beta films with English subtitles.
Many things, whether they be material, technical, economic, social, political or cultural, when left to themselves, or left in the hands of those who lack the light of the faith, become formidable obstacles to the supernatural life. They form a sort of closed shop which is hostile to the Church.
You, as a Christian and, perhaps, as a research worker, writer, scientist, politician or labourer, have the duty to sanctify those things. Remember that the whole universe - as the Apostle says - is groaning as in the pangs of labor, awaiting the liberation of the children of God. (Furrow, 311)
I have often spoken of it before, but let me insist once again on the naturalness and simplicity of St Joseph's life, which was in no way remote from that of his...

"It is in the midst of the most material things of the earth that we must sanctify ourselves, serving God and all mankind."
SAINT JOSEMARÍA

, Founder of Opus Dei