In this month of May, the Prelate asks us to go to our Lady, Mother of priests, to pray for all the world's priests.
Message from the Prelate (10 May 2018)
Rome, 10 May 2018
We have begun this May, a month especially dedicated to the Blessed Virgin Mary, with joy and gratitude to God our Lord for the ordination of 31 new priests of the Prelature on the 5th.
Let us turn to Our Lady, Mother of Priests, to pray for all the priests in the world. Let us pray that they may ...
Homily of Monsignor Fernando Ocáriz at the Mass celebrated for the liturgical feast of Blessed Alvaro del Portillo, in Rome.
Monsignor Fernando Ocáriz gave the closing address at the conference for over 400 Church communicators held at the Pontifical University of Santa Croce in Rome, from 17-19 April.
"Let us receive the light He wants to give us and share it with those around us." Homily of Monsignor Fernando Ocáriz at the Easter Vigil in Our Lady of Peace on 31 March 2018.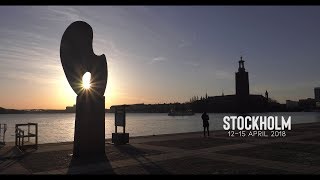 "Prayer is the most powerful weapon we have for building up the Church," Monsignor Fernando Ocáriz said during his four-day pastoral visit to Stockholm, where he greeted Cardinal Arborelius and met with faithful and friends of the Prelature. The Prelate of Opus Dei spent three days in London in December 2017. This video includes some of the things he said to his sons and daughters in Britain and the various apostolic initiatives he was able to visit or hear about.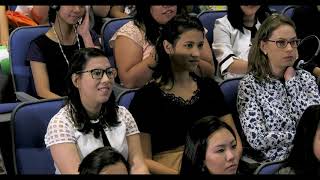 Monsignor Fernando Ocáriz has returned to Rome, after two weeks in Brazil during which he had the opportunity to get to know and speak with many people in the Prelature and their friends, in São Paulo and Río de Janeiro.
In Memory of Bishop Javier Echevarría (1932 - 2016)
Bishop Echevarria served as head of Opus Dei from 1994-2016. He worked closely with St. Josemaria Escriva as his secretary from 1953 until the founder's death in 1975.
In 1975, Alvaro del Portillo succeeded St. Josemaría Escrivá as head of Opus Dei, carrying on his work with fidelity and dedication.
Opus Dei is governed by a Prelate, in accord with canon law and its own statutes. (Click on title above for fuller explanation.)