recent articles on christian life
Here are all the articles on Christian life available on this website, with other helpful resources for getting to know the content of our faith...
"Today especially, with the whole Church, we contemplate Saint Joseph, that just and faithful man. Let us entrust ourselves to his intercession."
On the 5th anniversary of his election, we offer some advice of Pope Francis on devotion to Saint Joseph, whose feast day is on March 19.
"Divine mercy, which God revealed throughout the history of the Chosen People, shines brightly in the Word Incarnate." An article on mercy in Sacred...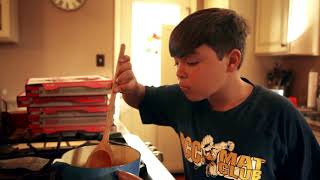 "Working on Trust" is a series of videos intended to help parents in the education of their children. The videos draw upon the teachings of Saint...
Extract from an interview with Monsignor Fernando Ocáriz published in "Vida Nueva," a year after he was elected Prelate of Opus Dei.
If that dumb devil mentioned in the Gospel gets into your soul, he will spoil everything. On the other hand, if you get rid of him immediately, everything will turn out well; you will carry on merrily, and all will be well. Resolve firmly to be "savagely sincere'' in spiritual direction (always keeping your good manners) and to be sincere immediately. (The Forge, 127)
As I have already said, we all have our defects. But our defects should never be a reason for us to turn away from God's Love. Rather should they lead us to cling to that Love, sheltering within his divine goodness, as the warriors of old did by climbing into their suits of armour. Our defence is the cry ecce ego, quia vocasti me, here I am, because you have called me. Just because we discover how fragile we are is no reason to run away from God. What we must do is to attack our defects,...