Fr. Joe Babendreier is a priest of the Opus Dei Prelature. While working as a school chaplain for many years in Kenya, he has published hundreds of articles and several books, including A Question-Answer Catechism, AIDS Education for the Youth, Living a Drug-Free Life, Modern Values in the Works of G. K. Chesterton, Faith Explained Today (popular edition and textbook edition).
He studied Chemical Engineering at Columbia University (New York, USA) and received a doctorate in Sacred Theology from the University of Navarre (Pamplona, Spain).
Here we interview him on his latest book
Spiritual Combat for Beginners
that is available in local book stores such as the Catholic Bookshop (CBD), Paulines Bookshop (Westlands) and Fontana Bookshop (Strathmore University). It retails for around Kshs 300/-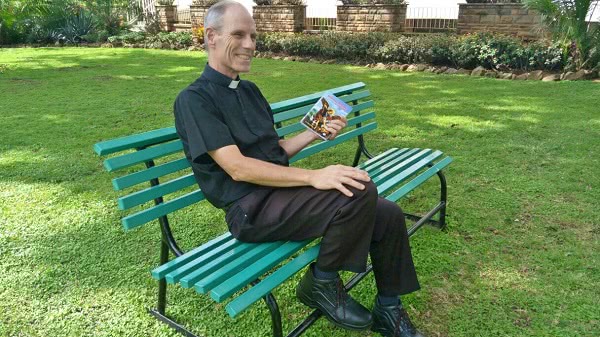 -Why combat?
-The book is about trying to be a good Christian and let's face it the whole point of trying to follow Jesus Christ requires something like a soldier in battle. You really have to fight for what you want. You can't follow Christ by watching movies and eating popcorn all day.
-So if I'm starting to pray, this book is for me?
-Well actually I envisioned it more from the point of view of someone who discovers that there is such a thing as spiritual life and he doesn't really know what to do next. So the book is written not so much for someone who knows nothing but for someone who knows a little bit and wants to know more… of any age… But mature enough to be able to understand some of the real problems that exist in the world today: the whole challenge of the materialistic society, the consumeristic society that we live in… In other words for secondary students, university students, young professionals – even older people can get something from it… But I targeted mainly young people that are just beginning to wake up to the idea that they need a spiritual life.
That's why I added a subtitle for the book "You discovered God: What next?" It's for someone who has an idea that God is important in life and wants to know: How do I get closer to God?
-What motivated you to write this book?
-I've been a chaplain in schools for a long time – most recently I was a chaplain for 20 years in a boy's school in Nairobi, Kenya. And I realized I had a lot of experience trying to help people – especially these boys – with beginning spiritual life. So I decided to write it down. I thought it might be useful to other people.