Another step towards Montse's Beatification, with the Decree on her heroic virtues and recent favours obtained through her intercession.
Msgr. Jose Luis Gutierrez Gomez, Postulator for Montse Grases' Cause of Canonization, answers some questions in view of the recent Decree of the Holy...
Fr Francisco Faus has written this Novena to enable readers – especially young people – to get to know Montse Grases better and to ask her...
Press release about Montse Grases' life and canonization cause.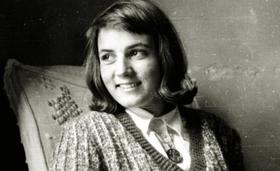 In a decree dated April 26, Pope Francis authorized that Montse Grases (1941-1959), a young woman of Opus Dei, had practiced the virtues in an heroic...
On the 26th of April this year, the Holy Father decided that Montse's Decree of Heroic Virtues should be published and so bring her one step closer to...